Saw this over on 600rr.net
Copied and pasted the original thread in case you cant see the pics without logging into the site:
We have a friend, Jerome, who races WMRRA and rides motorcycles with us. His nickname is Tokin because he is the only black guy in the group. One day he told us that "he would rock any
bike
any time, even it it was pink". So, his friends got to thinking.... This is the bike that we put together in my garage until 3:00am this morning. When they rolled Jerome's bike out of the trailer this morning AT THE RACETRACK, this is what he saw!!!!!!!!!!!!!!!!!!
"Mic"
"Dawtips"
"MadManx"
UPDATE: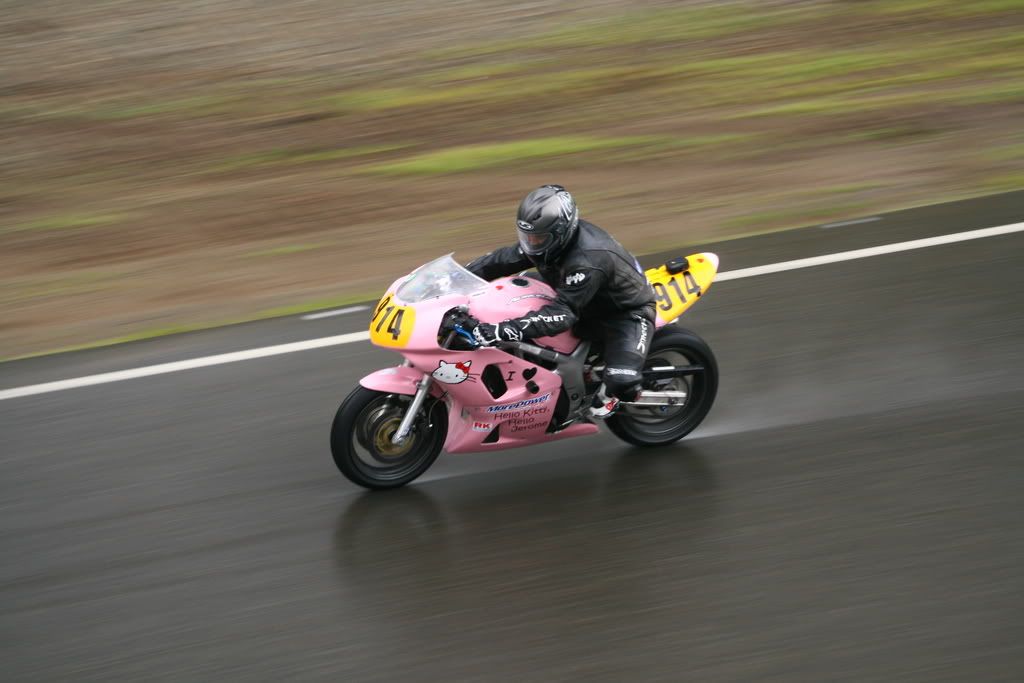 ---
I'm not a leg humper... but I'm super attracted to how fucking stupid she is! - wildjester
Castle
: rob, potbelly, stat. i brought the bike, wanna ride 2 up??
ClemsonJeeper
: omg i'm in now!
Castle
: fvck, did i just put that in the sb?