Thanks to Hawkrider from the SuperHawk Forum and his SuperHawk996.net site that turned me on to this. This is on my SuperHawk, but the same steps can be taken on most any modern bike. ver since I put my Scorpions on my bike, I have had some afterburn issues on deceleration and engine braking. I'm not sure if it was getting worse, or it was just getting on my nerves more. Anyway, I saw on Hawkrider's site that this may be caused by the pair sysytem. There is a very good write-up on his site, but not many pictures. So, I hope this will help someone out. Pretty simple operation.
First, take off the tank... Or not, depending on your preference.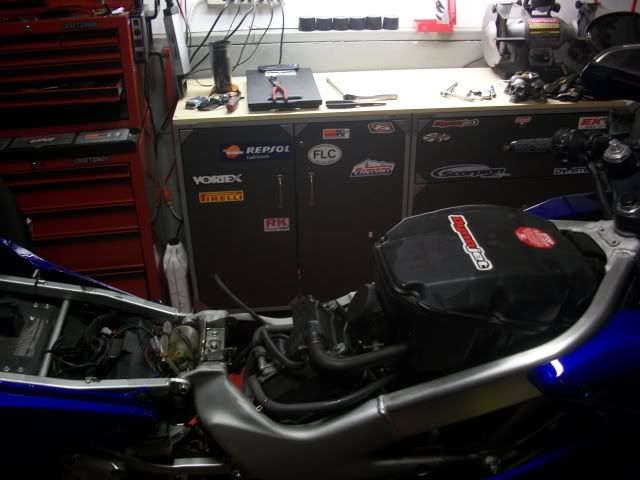 Take out the stacks (large one in the rear)
Go ahead and plug the airbox hole.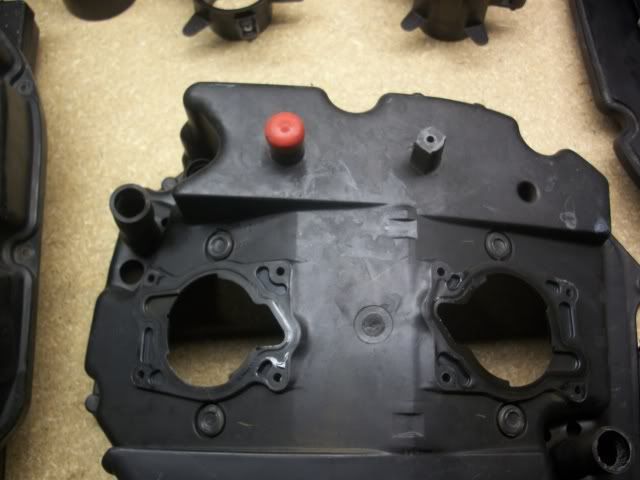 This is the PAIR. Rip it out.
This is where the tube enters your head in which contains the "Reed". It's just two 8mm Bolt. Take it out.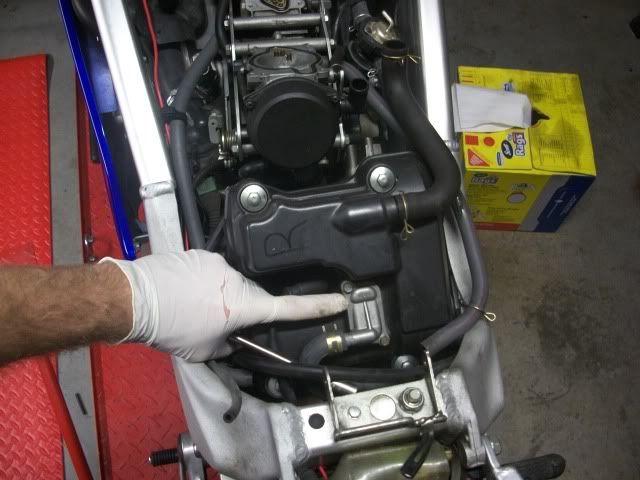 Here is the reed with the screw that holds the reed and the reed keeper. Take out the screw and flip upsidedown the reed keeper. This will keep the reed from opening. Then put it back on your head and cap off the opening. Repeat this process for the front cylinder.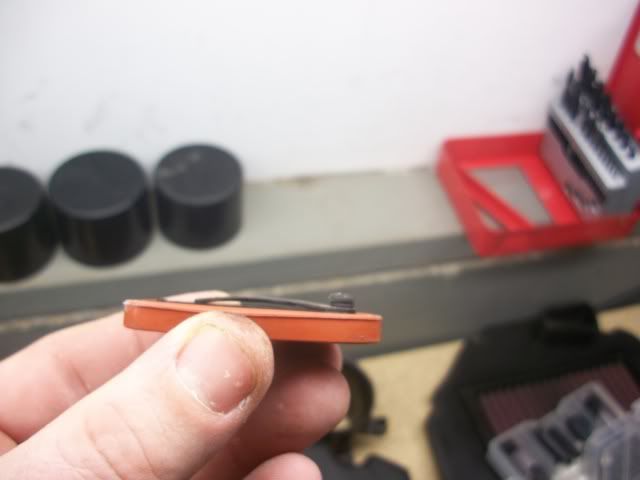 Here's the opening on the carbs that you need to plug. Cap it off.
And that's it. Just put the bike back together. if you have not already, you can take this oppurtunity to re-route your carb breather tubes.