Saw one of these the other day. I had no idea there is only 100 of them. Didnt ask about the price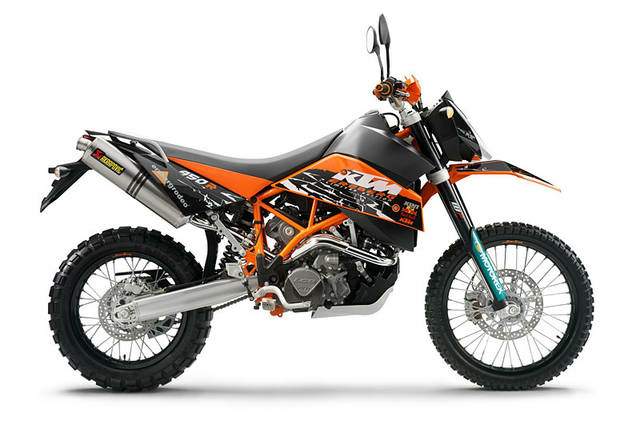 This year the "iron giant" can be attacked with one of just 75 units of a for this event tailor-made, strictly limited special edition of the 950 Super Enduro R.
The most striking element on the 950 Super Enduro R Erzberg Edition is the solely for this motorcycle created Erzberg graphics. But not just the on the spoiler illustrated trail, which has to be raced in the "Iron Road Prologue" at high speed, strikes the observerís eye at a glance; in case the owner strives for having a lightweight bike, he simply disassembles the standard mufflers and puts the extra-light Acrapovics on, which belong to the Erzberg Edition as well as handguards protecting the hands of the rider or high-quality carbon covers preventing the ignition cap and the clutch cap from being scratched. Adjustable footrests guarantee each rider an ideal position for chasing the leaderís prologue time and an already quite frequently required bar pad provides protection around the triple clamps. In case the knobs of the standard tires had a hard time on the Erzberg, the rider simply mounts the additional pair of Metzeler Enduro 3 tires in order to proceed the ride on this extraordinary and strictly limited KTM bike.